Hey guys
Just wanted to share some information on this conversion.
The Audi A3 8P 1.8TFSi (160hp) has the EA888 motor with a smaller displacement then the Golf 6 Gti, Apart from the injectors and turbo.
Turbo on the A3 is a very small Borg Warner K03 which suffers at our JHB altitude.. Boost levels of around 1.1bar spike and holding around 0.5bar at 6000rpm with our Etuners stage 2 ECU remap where we found the turbo maxed out.
After strapping it to our dyno she made a healthy 197whp and 312nm on our dyno with stock turbo, Etuners intake, downpipe & Etuners Stage 2 software.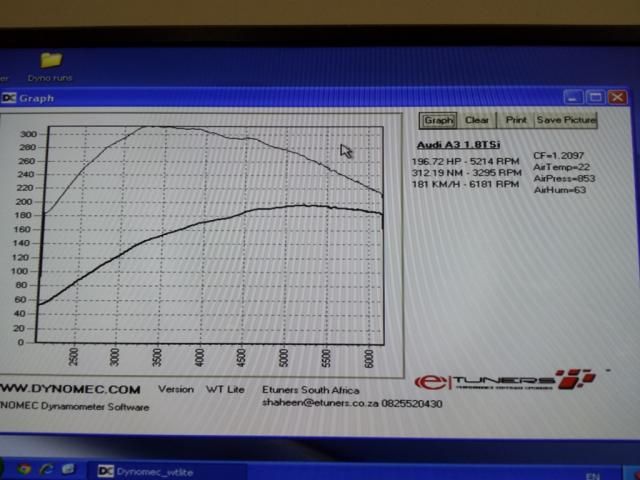 I spoke to the customer and advised on the turbo from a Golf 6 Gti (IHI) which is a direct bolt on for this engine as its from the same family (EA888)
Car was brought in and we installed the turbo. Complete bolt on. Revised Etuners custom file was loaded and we strapped her onto the dyno.
A few logging sessions and the outcome is outstanding.
We managed to get
241whp and 429nm
with the revised file. This is a massive gain and is a testament to how underrated these 1.8TFSi motors really are! Proof of the 1.8TFSi's being a great platform for tuning with the correct hardware mods.
Dyno sheet of before and after below and a couple of pics of the stock turbo and IHI turbo.
This is a relatively inexpensive mod as IHI turbo's are freely available these days at reasonable prices.